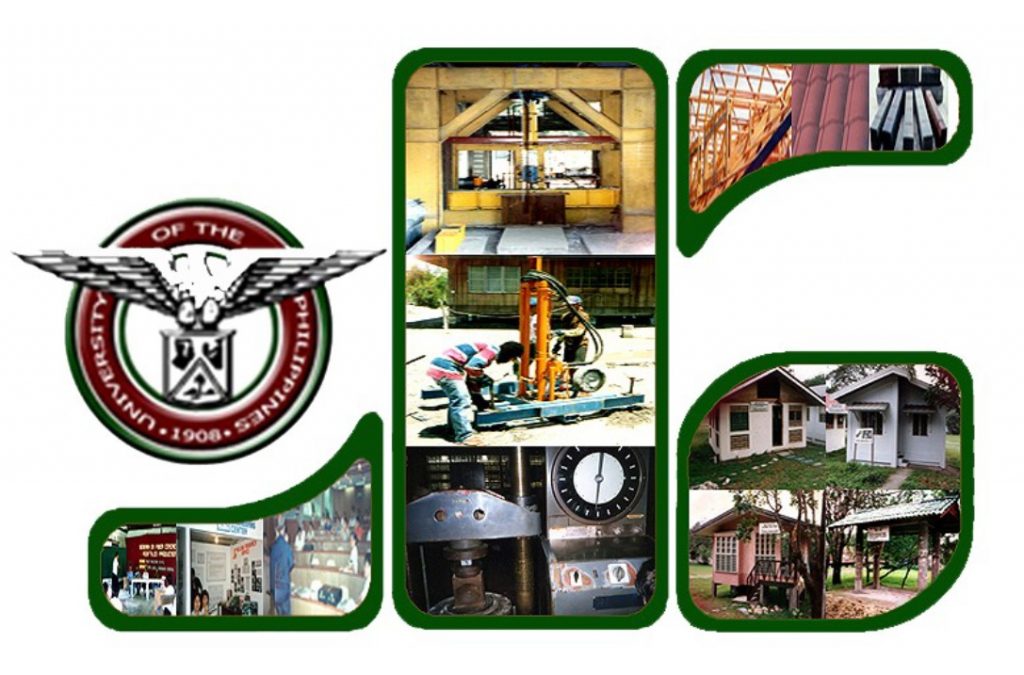 UP Building Research Service
The UP Building Research Service (BRS) was officially created by the approval of the UP Board of Regents on July 29, 1971. It was mandated to foster and undertake integrated research, advisory, and information services in building and housing in the Philippines. It was also tasked to publish and disseminate the results of its researches and studies to students, researchers, scholars, builders, contractors, government agencies and the public.

UP BRS acts as the research and extension arm of the Construction Engineering and Management Group and Structural Engineering Group, and other affiliate research fellows in the Institute. Now it ventures to harness its resources to further enhance the learning opportunities of students through actual research experience and at the same time extend its expertise to the private and public sector in industry development through active participation in technical committees on construction materials and technologies more particularly standards development, quality material testing and technology assessment.

Currently, UP BRS is headed by its director, Dr. Diocel Harold Aquino (effective July 1, 2022).