Water Resources and Coastal Engineering Group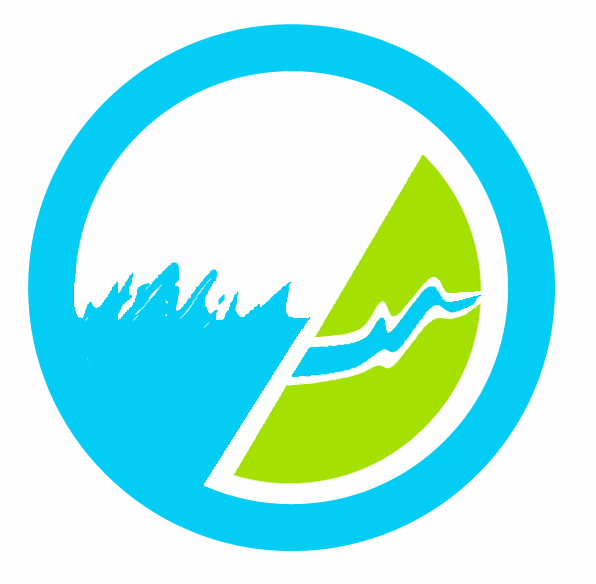 Water Resources and Coastal Engineering is concerned with the control, management, and utilization of waters found not only on the land surface and below it, but also of coastal waters. For a tropical archipelago whose inland is prone to typhoon-induced rainfalls and whose long coastline is exposed to a challenging sea environment, Water Resources and Coastal Engineering are indispensable for the country's economic progress, infrastructure development, natural hazard mitigation, and energy harnessing. Water Resources Engineering is focused on the surface and sub-surface waters in inland bodies, whether natural bodies such as lakes and rivers, or man-made such as engineered reservoirs, which are necessary for infrastructures such as dams, drainage, irrigation, water supply, water-borne transportation, hydropower plants, etc. Coastal Engineering is focused on coastal and nearshore waters as affected by waves, tides, currents, and sediment movement, and which are necessary for seaports, harbors, waterfront development, coastal protection, coastal power plants, marine terminals and sea-energy harnessing. WRCEG leads the instruction, research and extension services of ICE in these specialized fields.
Research Agenda
Water Resource Utilization, Planning, Development, Engineering, and Management
Water-related Hazards
Climate Change-related Impacts
Coastal Engineering
Port Engineering
Harbor Engineering
Marine Civil Engineering
Featured Project
Project e-SMART
Project e-SMART (Eco-system Modeling and Material Transport Analysis for the Rehabilitation of Manila Bay) is a two-year project led by Dr. Eugene Herrera under the IM4ManilaBay Program and funded by DOST PCIEERD. It primarily aims to streamline solution interventions for the rehabilitation of Manila Bay through hydrodynamic and material transport analysis of the integrated Manila Bay-Pasig River-Laguna Lake and surrounding watersheds system using numerical modeling.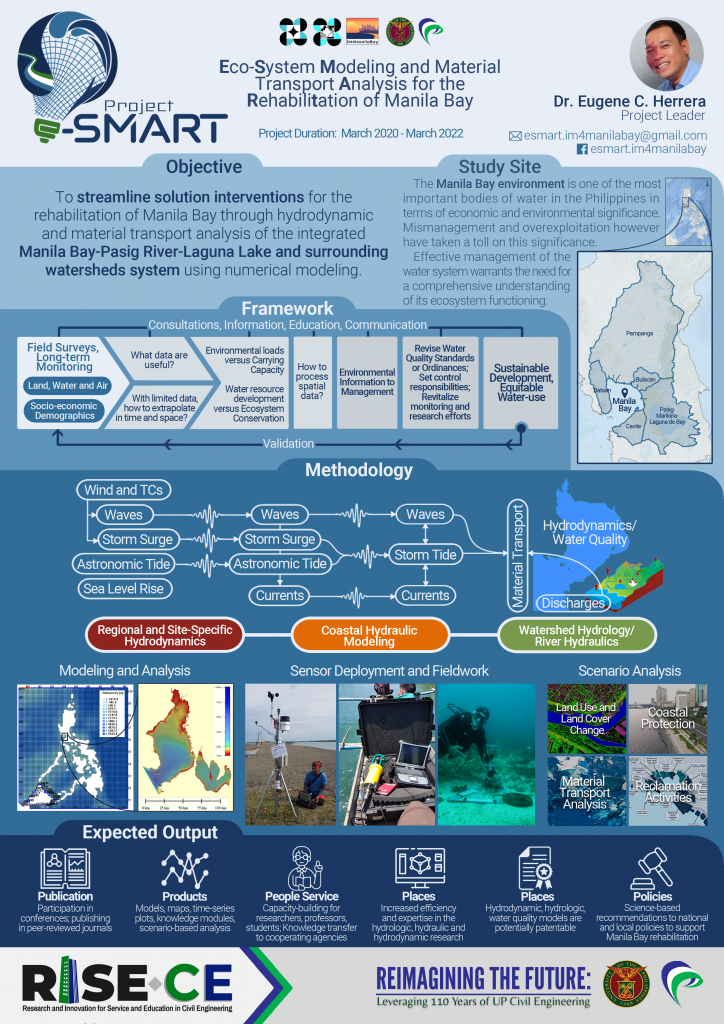 Featured Research and Publication
Inocencio, I. A., Cruz, E., & Kasilag, E. (2020). MULTI-CRITERIA RATINGS METHODOLOGY FOR SUITABILITY EVALUATION OF OPEN PIER SITES. Coastal Engineering Proceedings, (36v), management.26.
Facilities